West Eccelsfield ward is in the north of Sheffield and contains High Green, South Wortley, Burncross, and Grenoside.
In West Ecclesfield local Liberal Democrats have been fighting to:
Defend Ecclesfield Library from closure.
Deliver better broadband for rural areas across the ward.
Block inappropriate developments in the community.
Protect and improve the vital the No.66 bus service.
You can learn more about what local Lib Dems are doing West Ecclesfield by clicking here.
Local Councillors
West Ecclesfield has one Lib Dem city councillor. You can learn more about him below:
Name: Cllr Trevor Bagshaw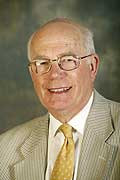 Years as councillor: 21                     Term Ends: May 2014
Bio: Trevor was born in Walkley and has lived in Oughtibridge since 1969. He spent his working life in the steel industry, attaining a Masters Degree and later of PhD from Sheffield University. He was elected to Bradfield Parish Council in 1987 and became a city councillor in 1991. He has served on a wide range of committees but has maintained his core interests in planning and educational matters. He has also been a Governor of Bradfield School and a member of the Peak District National Park Authority.
Tel: 0114 286 2982                       E-mail: trevor.bagshaw@sheffield.gov.uk 
Surgeries: Please contact Trevor to arrange a mutually convenient meeting in an appropriate location.
Parish Councillors
Ecclesfield also has a Parish Council – you can learn more about it here. There are number of Liberal Democrat parish councillors in West Ecclesfield:
Grenoside
Alan Hooper – 0114 2463 692
David Pepper – 0114 2467 859

High Green
Denise Fearnley – 0114 2847 021

Burncross
Howard House – 0122 6934 967
Jonathan Jones – 0114 2469 401