Dore & Totley ward is in the South West of Sheffield and contains the villages of Dore, Totley, Bradway, and Whirlow, as well as parts of Abbeydale.
In Dore & Totley local Liberal Democrats have been fighting to:
Protect local Totley Library from closure.
Install a Park'n'Ride service at the Dore & Totley train station.
Retain the Whirlowbrook Park Cafe.
Oppose inappropriate developments across the local area.
Improve rail services at the Dore & Totely station
Tackle persistent issues of flooding on Abbeydale Road South.
You can learn more about what local Lib Dems are doing Dore & Totley by clicking here.
Local Councillors
Dore & Totley has three Lib Dem councillors. Learn more about them below:
Name: Cllr Joe Otten
Years as councillor: 3                    Term Ends: May 2015
Bio: Joe was elected as a councillor for Dore & Totley in 2011. He is a self-employed software developer and father of three. Joe is keen to make new media a tool for making politics more open and accessible and is happy to engage with local people via twitter. Before becoming a councillor Joe ran a small business in Sheffield providing software and services to customers all over the world. He takes great interest in the environment, transport, science and the economy. Locally, Joe is keen to improve the appeal of Sheffield, the quality of life it can offer and to find new ways to improve provision and opportunities for young people.
Tel: 0114 273 5517               E-mail: joe.otten@sheffield.gov.uk
Follow Joe on twitter: https://twitter.com/#!/CllrJoeOtten
Surgeries:
2nd Monday in the month 6.00-7.00 p.m., Totley Library, Baslow Road
2nd Saturday in the month from 10.30 a.m. to 12.00 noon, Dore Old School Hall Savage Lane, Dore
Name: Cllr Colin Ross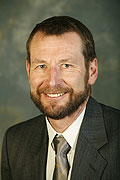 Years as councillor: 16                     Term Ends: May 2016
Bio: Colin Ross has 16 years experience as a councillor for Dore and Totley and has lived in the ward for over 30 years. Colin is retired teacher of Geology, who also wrote A-level textbooks on the subject, and his interests include sports of all kinds and fell walking. Colin was previously Cabinet Member for Children and Young People and is now Leader of the Lib Dem Group on the Council. However, his top priority remains helping the residents of Dore and Totley. He is a member of Dore Village Society, Friends of Green Oak Park and Bradway Action Group. Colin says, "I got into politics to preserve the environment and character of my local area and stand up for the local people."
Tel: 0114 235 1948               E-mail: colin.ross@sheffield.gov.uk
Surgeries:
2nd Monday in the month 6.00-7.00 p.m., Totley Library, Baslow Road
2nd Saturday in the month from 10.30 a.m. to 12.00 noon, Dore Old School Hall Savage Lane, Dore
Name: Cllr Martin Smith
Years as councillor: Maiden Year                    Term Ends: May 2018
Bio:
Tel:0114 273 5517               E-mail: martin.smith@sheffield.gov.uk
Surgeries:
2nd Monday in the month 6.00-7.00 p.m., Totley Library, Baslow Road
2nd Saturday in the month from 10.30 a.m. to 12.00 noon, Dore Old School Hall Savage Lane, Dore