Ecclesall ward is in the south-west of Sheffield and covers Ecclesall, as well Greystones, Millhouses, Bents Green, Ringinglow, and parts of Abbeydale.
In Ecclesall local Liberal Democrats have been fighting to:
Protect Ecclesall Library.
Improve local parks, including Bingham Park, Endcliffe Park and Millhouses Park.
Ensure local bus services work for our area.
Protect green land at the former Abbeydale Grange School.
Support local traders in Millhouses and Banner Cross.
Introduce new road safety measures outside local schools.
Oppose Labour's 'favoured areas' plan to take money away from our area.
You can learn more about what local Lib Dems are doing Ecclesall by clicking here.
Local Councillors
Ecclesall has three Lib Dem councillors. Learn more about them below:
Name: Cllr Diana Stimely
Years as councillor: 3                     Term Ends: May 2015
Bio: Diana Stimely is in her fourth year as a local councillor, having been elected for Ecclesall ward in May 2011. She has thirty years experience as a local entrepreneur and is a published children's author. She is involved in many local groups; she was Chair of the Woodseats Festival Committee in 2010 and is an active supporter of the Sheffield-based Royal Society for the Blind. After just a year Diana had already embedded herself into the work of a local councillor. She says, "I want to use my experiences in life to help Sheffield be a better place to live." Her priorities for Ecclesall are to protect the community parks and open spaces and improve facilities for local children.
Tel: 0114 255 6179               E-mail: diana.stimely@sheffield.gov.uk
Surgeries: Last Saturday of the month from 10.00 to 11.00 a.m at Ecclesall Library, 120 Ecclesall Road South, S11 9PL. No appointment is necessary.
Name: Cllr Penny Baker
Years as councillor: 6                    Term Ends: May 2016
Bio: Penny Baker was born in Sheffield and after 28 years working in the NHS, she retired to give more time to local politics. Penny joined the then Liberal Party almost forty years ago, and after spending a few years travelling with her family, returned home to Sheffield in 1982, campaigning here ever since. Penny cares passionatly about the local environment and protecting local parks. Penny was the Council's Cabinet Member for Housing from 2010-11 and was also Lady Mayoress in 2001-02.
Tel: 0114 418 5011               E-mail: penny.baker@sheffield.gov.uk
Surgeries: Contact Penny on to the number above to arrange an appointment.
Name: Cllr Roger Davison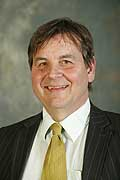 Years as councillor: 20                    Term Ends: May 2018
Bio: Roger Davison has been a councillor for Eccelsall, the ward in which he lives, for 19 years. He has experience as teacher, principally of economics, but also in social history and business studies. Roger became a councillor to tackle what he saw as the dominance of Labour in Sheffield, who, at their peak, held 70 out of the 87 seats on the council. His priorities for Ecclesall have always been the maintenance of local parks, such as Millhouses Park, Bingham Park and Ecclesall Woods. He has fought for the repair of local roads and pavements, improved local bus routes and has also been involved with the local St. Wilfred's Day Centre. In 2005, Roger had the honour of becoming the Lord Mayor of Sheffield.
Tel: 0114 220 7578               E-mail: roger.davison@sheffield.gov.uk
Surgeries: Contact Roger on to the number above to arrange an appointment.